Visitors Since
May 20, 2008

2016 Stats
Fire
EMS
Jan
679
1169
Feb
516
1178
Mar
692
1357
Apr
696
1227
May
592
1254
Jun
693
1175
Jul
705
1303
Aug
669
1319
Sep
713
1278
Oct
660
1265
Nov
692
1140
Dec
714
1354
Total
8021
15019
2017 Stats
Month
Fire
EMS
Jan
628
1311
Feb
555
1247
Mar
804
1299
Apr
607
1243
May
629
1326
Jun
525
1367
Jul
670
1290
Aug
767
1243
Sep
529
1299
Oct
750
1262
Nov
Dec
Total
6464
12887
2015 Stats
Fire
EMS
Jan
612
1218
Feb
703
1078
Mar
678
1238
Apr
712
1181
May
744
1311
Jun
785
1227
Jul
609
1292
Aug
752
1263
Sep
634
1221
Oct
736
1151
Nov
711
1144
Dec
626
1190
Total
8302
14514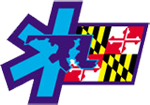 Hospital Status
MEIMSS Provider Login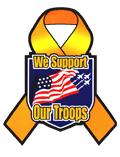 The Offical Website for:
Charles County Volunteer Firemen's Association, Inc.
Charles County Association of Emergency Medical Services, Inc.
VOLUNTEERS ARE NEEDED THROUGHOUT OUR COUNTY TODAY!

CLICK HERE to access our countywide application system.
WE NEED SOME HELP - Toys for Tots Distribution Location

Coordinator/Public Information Officer William Smith, December 13

To date The 2017 Marine Corps Reserve Toy for Tots Campaign is a huge success. Our focus has been to provide new toys for children who are less fortunate this Christmas Holiday. All toys collected in Charles County will be distributed to families in our county. The campaign ends December 14, 2017 at which time toys will need to be picked up and brought to our distribution location. Toys will need ... (Full Story & Photos)


Newburg VRS&FD Announce Passing of Chaplain John Henry Thomas

Coordinator/Public Information Officer William Smith, December 12

It is with heavy hearts that our department announces the passing of Life Member, Past Vice President, and Past Chaplain John Henry Thomas (pictured middle). John Henry has faithfully served our department for 28 years, holding many positions as previously listed, in addition to being a Board of Directors member, serving as the Charles County Association of EMS Chaplain, and has received many awards, ... (Full Story & Photos)


Structure Fire in the Pinefield Community of Waldorf

Coordinator/Public Information Officer William Smith, December 07

At 3:30 this afternoon, Waldorf Volunteers and surrounding departments responded to a "reported house fire" on Lucy Drive in Pinefield. E32 arrived/reported a detached shed to rear of the address. E32/T3 put the fire out in minutes, Command (PG B7) holding Co.3. No injuries! Fire Marshal's Office on scene to investigate..... (Full Story & Photos)

New Smoke Alarm Law Reminder

Coordinator/Public Information Officer William Smith, November 17

A new state law aimed at reducing home fire deaths went into effect on July 1, 2013. It requires replacement of any battery-only operated smoke alarm that is more than 10 years old with a unit powered by a 10-year sealed-in battery having a "Hush" button feature – ultimately affecting more than 800,000 Maryland homes with battery- only operated smoke alarms. The effective date for this requirement ... (Full Story & Photos)


Charles County Volunteers Offer Thanksgiving Safety Tips

Coordinator/Public Information Officer William Smith, November 16

The Charles County Volunteer Fire and EMS Departments offer the following tips for safe Thanksgiving cooking:

1. Make sure your smoke alarms are working properly by testing them. Additionally, ensure your guests are aware of all available exits if a fire were to occur and have them meet at a designated location outside.

2. The leading cause of fires in the kitchen is unattended cooking. Stay in ... (Full Story & Photos)


Message from the State Fire Marshal Office - Important to Pass On

Coordinator/Public Information Officer William Smith, November 03

AERIAL LUMINARIES KNOWN AS "SKY LANTERNS" ARE PROHIBITED IN MARYLAND

PIKESVILLE, MD (November 2, 2017) The State Fire Marshal would like to remind Maryland residents and visitors that using aerial luminaries, commonly referred to as "Sky Lanterns", is prohibited throughout the State.

The Office of the State Fire Marshal regularly receives requests from the public concerning these devices, typically ... (Full Story & Photos)


Firehouse Subs Awards More Than $36,000 Of Life-Saving Equipment To Maryland Fire Departments

Coordinator/Public Information Officer William Smith, November 02

Continuing its mission of supporting hometown heroes, Firehouse Subs in Severna Park recently hosted the Firehouse Subs Public Safety Foundation's presentation of $36,469 worth of lifesaving equipment grants to the Orchard Beach and La Plata volunteer fire departments.

The event incorporated a donation ceremony as well as live demonstrations from receiving departments, explaining the importance of ... (Full Story & Photos)

County Fire Chief Earns Promotion NDW Indian Head FD

Coordinator/Public Information Officer William Smith, October 19

Congratulations to County Fire Chief Mark Kaufmann, Jr. on his promotion to Captain NDW Indian Head FD. Chief Kaufmann is joined by his family during the "pinning ceremony". Our thanks to Chief Kevin Grinder for the photos... (Full Story & Photos)

Annual Oyster and Ham Dinner & Oyster Scald

Coordinator/Public Information Officer William Smith, October 12

Sunday, November 5, 2017 - 12 pm - 5 pm ------ All You Can Eat!
Adults $25 --- Children 6-10 $12 --- Children 5 and Under Free

Fried Oysters, Stuffed Ham, Regular Ham, Sweet Potatoes, Parsley Potatoes, Kale, Green Beans, Cole Slaw, Applesauce, Rolls

Oyster Scald Available - Bake Sale - Raffles - 50/50 - Pull Tabs... (Full Story & Photos)

Your feedback is important to us! Feel free to sign the guestbook.
National Fire News
NFFF to Auction off a 2018 Super Bowl LII Package


SC Firefighters Finding Ways to Help Lower Cancer Risks
Firefighters in the upstate region of South Carolina are finding ways to lower their cancer risks.

Watch NJ Firefighters' Emergency Bailout During Blaze
Two Bayonne firefighters had to make an acrobatic escape from a house fire last Saturday night.

Containment Improves on Massive Southern CA Blaze
Taking advantage of decreasing winds, crews have slowed the massive Thomas Fire.

Cortez, CO, Fire Protection District Puts Mini Pumper in Service
The Cortez, CO, Fire Protection District has placed in service a mini pumper built by C.E.T. Mfg.

Geomni Capturing Aerial Imagery of California Wildfires
Geomni has activated one of its regional hubs and is proactively capturing aerial imagery in response to the Southern California fires.

FFs Training to Combat NH's Opioid Epidemic
Fire departments from Salem and Derry are working to help combat the state's severe opioid addiction problem.

Vandals Damage Four Fire Hydrants in IA County
Jasper County officials are asking for help after four hydrants were damaged in Reasnor and Prairie City.

The Importance of Kink Management
Anthony Rowett Jr. discusses how one little kink can throw off the entire hoseline operation.

Streamlight Releases New USB Rechargeable MicroStream Light
Streamlight Inc. introduced the MicroStream USB, a USB rechargeable version of its popular MicroStream flashlight.

Fairfield, OH, Fire Dept. Puts New Quint in Service
Fairfield Fire Department has taken deliver of a new E-ONE HP 78-foot eMAX quint aerial.

MD Volunteer FFs Charged with Sex Assault of Member
A former Fallston volunteer and three current firefighters are charged with sexual assault of another member.

OH Firefighters Buy New Bulletproof Vests for Police
Vienna Township firefighters raised money for the vests after the shooting death of a police officer.

Female FFs Say TX Dept. Failed to Probe Misconduct
Four female Austin firefighters say the department failed to investigate complaints.

Retired Firefighters Protect Neighborhood from CA Fire
A group of retired firefighters protected several homes in Bonsall from the Lilac Fire.

USFA Releases Report on 2016 Firefighter Fatalities
The U.S. Fire Administration has released its report into the 89 on-duty firefighter deaths in 2016.

IL Mayor Rescued from Icy Lake While Saving Family Dog
Homewood's mayor had to be rescued by a dive team when he fell into an icy lake retrieving his dog.

Slight Progress Made as CA Wildfire Reaches Historic Size
The Thomas Fire entered its second week with no signs of abating, growing to 231,700 acres by Monday night.

WI Chief Accused of Malfeasance by Former Employee
A former fire inspector alleges that Janesville's fire chief lied to police about his mental state.

Video Shows MD Firefighter Murder Suspect Entering Home
Surveillance footage shows Daniel Greene breaking into the Upper Fells Point home of a murdered firefighter.

Witnesses Call Ghost Ship 'Death Trap' at Criminal Hearing
During a hearing into last year's deadly Ghost Ship blaze, witnesses criticized one of the defendants.

Photos: PA Blaze Spreads to Adjacent Homes
Five departments battled a Wilson Borough fire that destroyed one home and damaged two others.

Product of the Day: Scott Safety -- The Air-Pak X3 Pro SCBA


FL Firefighters Fired for Hanging Noose Seek Reinstatement
Six Miami firefighters fired for a racist prank against a black colleague are trying to get their jobs back.

PA Firefighter Who Plays Santa Loses Home to Fire
A Wilson firefighter had to cancel handing out toys as Santa Claus after his home was gutted by fire.