Visitors Since
May 20, 2008

2016 Stats
Fire
EMS
Jan
679
1169
Feb
516
1178
Mar
692
1357
Apr
696
1227
May
592
1254
Jun
693
1175
Jul
705
1303
Aug
669
1319
Sep
713
1278
Oct
660
1265
Nov
692
1140
Dec
714
1354
Total
8021
15019
2017 Stats
Month
Fire
EMS
Jan
628
1311
Feb
Mar
Apr
May
Jun
Jul
Aug
Sep
Oct
Nov
Dec
Total
628
1311
2015 Stats
Fire
EMS
Jan
612
1218
Feb
703
1078
Mar
678
1238
Apr
712
1181
May
744
1311
Jun
785
1227
Jul
609
1292
Aug
752
1263
Sep
634
1221
Oct
736
1151
Nov
711
1144
Dec
626
1190
Total
8302
14514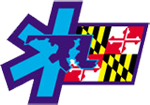 Hospital Status
MEIMSS Provider Login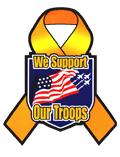 The Offical Website for:
Charles County Volunteer Firemen's Association, Inc.
Charles County Association of Emergency Medical Services, Inc.
VOLUNTEERS ARE NEEDED THROUGHOUT OUR COUNTY TODAY!

CLICK HERE to access our countywide application system.
2017 Southern MD Volunteer Firemen's Association Convention

Coordinator/Public Information Officer William Smith, March 23

The Annual Convention of the SO MD Volunteer Firemen's Association is coming up quickly. Hosted this year by Huntingtown VFD in Calvert County we should be reminded our very own Andrew Spalding currently serving as 2nd VP moves up to 1st VP at this years convention. It would absolutely be wonderful to have each of the Charles County departments represented to participate in the events including the ... (Full Story & Photos)

Serve Strong: Better You, Better Crew

Coordinator/Public Information Officer William Smith, March 22

Volunteer Firefighters in Charles County are tough, but so are the challenges we face. The health and safety choices we make affect not only ourselves, but our entire crew and all those who depend on us.

**Heart attacks cause over 50 percent of on-duty firefighter deaths each year.
**Over 390 firefighter and EMT suicides have been reported since 2014.
**Cancer is quickly becoming one of the most ... (Full Story)




National EMS Week 2017 - " EMS Strong: Always in Service"

Coordinator/Public Information Officer William Smith, March 22

May 21, 2017 through May 27, 2017 is National EMS Week 2017. "This year's theme is "EMS Strong: Always in Service". In addition, Wednesday, May 24 is EMS for Children Day. Please go to the link below for ideas on how to raise awareness about EMS in your communities, celebrate your EMT's and the service they provide, etc.
SMVFA Convention

Coordinator/Public Information Officer William Smith, March 20

We are quickly approaching the 70th Annual SMVFA Convention. We have not received many memorial submissions, RSVP's, or ads for the convention book.

Please remember we need all of these by March 31.

All of the information is under the convention info tab on the main page of the website.

I have also attached the convention t-shirt pre-order form. Please get that back to us so we can ensure your ... (Full Story)




Beyond Hoses and Helmets and Xbox Low Enrollment

Coordinator/Public Information Officer William Smith, March 08

We are just about three weeks away from the Beyond Hoses and Helmets & Xbox weekend training in North East, MD., and we may have to cancel the B H & H class because of low enrollment. Please reach out to your associations and departments and remind them of this excellent opportunity. The class is Friday evening, March 31 beginning with dinner at 6 pm at the North East Fire Company and it will continue ... (Full Story)




Bel Alton Volunteer Fire Department Announce the Passing of Delegate Clyde Forsee

Coordinator/Public Information Officer William Smith, March 08

The Bel Alton Volunteer Fire Department, INC. regrets to announce the passing of Life Member Clyde Cayce Forsee. Mr. Forsee serviced the Department with dedication for over 20 years serving in many capacities to include apparatus driver as well as many administrative positions. During his last active years with the department, he served as the assistance to the Treasurer as well as a Delegate to ... (Full Story & Photos)

Statewide Recruitment Day April 23, 2017

Coordinator/Public Information Officer William Smith, March 06

The annual Recruitment Day will be on Sunday April 23, 2017 from 12-4 PM. MSFA is working on the updated web page on www.mdvolunteer.org as well as new posters and brochures. MSFA has uploaded a sign up sheet on the MSFA members page to get your department listed. If you have any questions please feel free to reach out to any recruitment committee member or email recruitment@msfa.org... (Full Story)




High School Cadets Make Great Work of this Fire

Coordinator/Public Information Officer William Smith, March 02

Today our High School Cadets were actively containing the fire in the "flammable fire pit" during Firefighter II class..Great TEAMWORK and a Special Thanks to Hughesville VFD for supplying the pumper during the evolution's today!!... (Full Story & Photos)

Bill Olsen, Past President Waldorf Volunteer Fire Department Passes Away

Coordinator/Public Information Officer William Smith, February 17

Please see attachment letter from Chief Jenkins, WVFD

Joined WALDORF VFD in 1956 at age 28

Offices held:

PRESIDENT: 1970 – 1973
VICE PRESIDENT: 1967 – 1969, 1980

DIRECTOR: 1975, 1976,
1977,(Chairman)
1978,1979
1981 (Chairman)
1982, 1983,
1984 (Chairman)
1985 (Chairman)

FIRE DIVISION ... (Full Story & Photos)

Chief Lawman Awarded Dr. Henry L. Burke Memorial Award

Coordinator/Public Information Officer William Smith, February 13

Congratulations to Chief Will Lawman! Chief Lawman was awarded the Dr. Henry L. Burke Memorial Award for Squad Person of the Year at the Charles County Volunteer Fire & Emergency Medical Services Association Banquet on Friday, January 6, 2017. This is a very prestigious award presented annually. Recipients are nominated by fellow members and voted on by the Charles County Emergency Medical Association. ... (Full Story & Photos)

Fire/EMS Coordinator Attends MD Fire Chief's Legislative Reception in Annapolis

Coordinator/Public Information Officer William Smith, February 10

Last night was a very interesting evening attending the annual MD Fire Chief's Reception. During the event our own District #28 Delegate Edith Patterson (right side of photo) stopped for a "photo opportunity" along with Delegate Diane Fennell from District 47A. Our discussion was mainly involving drafting legislation to remove "real estate property tax" for current and future volunteer fire and EMS ... (Full Story & Photos)

Your feedback is important to us! Feel free to sign the guestbook.
National Fire News
Health & Wellness: 5 Simple Nutrition Changes
Jason Brahm offers easy-to-follow steps for improve nutrition and overall health.

Tentative Settlement in PA Fire Dept. Bankruptcy Case
Conneaut Lake Volunteer Fire Dept. has $1.6 million in outstanding mortgage debt, interest and penalties and filed Chapter 11 bankruptcy in 2015.

CA Firefighter Saves Dog With Mouth-to-Snout CPR
A Santa Monica firefighter saved a lifeless dog from an apartment fire and resuscitated him after 20 minutes of mouth-to-snout rescue breathing and CPR.

Plane Crashes into GA House, Catches Fire
A Cessna Citation I aircraft went down in Cobb County and caught fire.

Firefighter Douse Fire on 68th Floor of Miami's Tallest Tower
Fire broke out in Brickell apartment tower that's still under construction. There were no injuries reported.

Arson Suspected in HIstoric MN Church Fire
A historic church that has long served as a landmark in Morrison County was destroyed by fire.

CA Fire Engine Hit by Car While Responding to Crash
Because the engine crew had to get to the initial crash site in Redwood Estates, it summoned the Subaru driver to follow them to that scene.

The Dangers of Single-Family Dwellings
John Tippett shares two techniques that any department can use to learn from LODDs to prevent future tragedies.

Tippett Jr. Named Interim Fire Chief in Charleston, SC


Residents Escape Wind-Fueled TX Fire
A four-alarm fire destroyed an eight-unit building in Irving.

Whitehouse Rescue Squad in NJ Gets Heavy Rescue
In Readington Township, NJ, the Whitehouse Rescue Squad placed into service a 2017 KME heavy rescue.

AL Firefighter Dies After Completing Shift
Demopolis Lt. Christopher Lane died after he returned home from a shift.

Firefighters Remember Fallen IA Colleague
"If I needed something done, and I wanted it done right, I went to Steve," Lt. Doug Neys said at the funeral.

Foul Odor Closes FL Dispatch Center
Two Broward County 911 workers were taken to the hospital because of a foul odor in the call center.

CA Fire District Stops Plan to Seize Land for Station
Residents have forced Menlo Park's fire district to halt plans to take land to build a new fire station.

Frantic 911 Calls Report Seriousness of KS Blaze
Call-takers received 69 calls, many of them frantic, reporting the Overland Park fire that spread to homes.

From Research to Real Life
Derek Alkonis offers strategies for implementing research findings into your departmental tactics.

IL Fire Dept. Gets OK for $252K Ambulance Purchase
The Maryville Board of Trustees unanimously approved an expenditure of $252,000 for the purchase of a 2017 ambulance.

Dozens Escape Houston Group Home Fire
A southwest Houston group home housing 29 people went up in flames early Thursday morning.

NH Fire Chief Puts Towns on Notice About Ambulance Service Limits
The Keene Fire Department might not be there someday to provide backup ambulance service to surrounding towns if things don't change.

Report: Pittsburgh FFs Need Training in Escaping Fires
The in-house review of a Wilkinsburg fire that injured seven says firefighters need more training in escaping fires.

Study Highlights Effects of Forearm and Head Cooling During Firefighting and Rehab
Susan Yeargin looks at cooling gastrointestinal temperatures, heart rate and thermal sensation.

CT House Fire Displaces Nine Residents
Nine people have been displaced after a house fire on Rowe Street in New Haven.

NY Firefighters Battle Furniture Store Fire
Firefighters worked to put out a fire that broke out at the Wood Grain furniture store in Cadyville.

Girl, 2, Dies in MD Attic Fire
A 2-year-old girl died in a house fire Wednesday afternoon in Taneytown.