Visitors Since
May 20, 2008

2016 Stats
Fire
EMS
Jan
679
1169
Feb
516
1178
Mar
692
1357
Apr
696
1227
May
592
1254
Jun
693
1175
Jul
705
1303
Aug
669
1319
Sep
713
1278
Oct
660
1265
Nov
692
1140
Dec
714
1354
Total
8021
15019
2017 Stats
Month
Fire
EMS
Jan
628
1311
Feb
555
1247
Mar
804
1299
Apr
607
1243
May
629
1326
Jun
525
1367
Jul
Aug
Sep
Oct
Nov
Dec
Total
3748
7793
2015 Stats
Fire
EMS
Jan
612
1218
Feb
703
1078
Mar
678
1238
Apr
712
1181
May
744
1311
Jun
785
1227
Jul
609
1292
Aug
752
1263
Sep
634
1221
Oct
736
1151
Nov
711
1144
Dec
626
1190
Total
8302
14514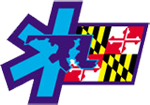 Hospital Status
MEIMSS Provider Login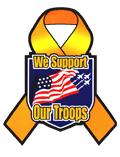 Wanted: Volunteer Fire and Emergency Medical Responders
Your Community Volunteer Fire and EMS Departments are looking for individuals who are interested in becoming part of our family and get involved helping others in their time of need. Charles County is a 100% volunteer fire service and has career staffing throughout the county in support of emergency medical services volunteers. Paramedic staff is needed in addition to fire and EMS. All training is FREE, check out our benefits page, your local fire and EMS department would like to talk to you.
If you would like more information on becoming a volunteer please contact your community volunteer fire department or rescue squad by scrolling down in the link HERE or complete the application below and get started today...DON"T DELAY!!!!
Online Application System
National Fire News
40-Hour Peer Support Team Certification Academy
This 4-day intensive 40-hour Peer Support Certification Academy is for new members of Fire Peer Support Teams, Emergency Response Teams and current members who may not have had a peer support team certifications.

5.11 Announces 'Quiet Warrior' Program to Recognize Responders
5.11 is proud to announce Quiet Warrior, an initiative that aims to highlight the professionalism, compassion, heroism and humility that drives public service professionals to go above and beyond the call of duty within their communities. Heroism comes in many shapes and sizes, and Quiet Warrior is intended to pay tribute to the everyday courage and bravery of law enforcement, military and first responders. Through the partnership, small acts of kindness that often go unnoticed will be acknowledged and honored throughout various communities across the U.S. Additionally, this initiative works to strengthen the bond between the public service community and citizens by giving the general public the opportunity to recognize their local heroes. Each month, 5.11 will select one outstanding serviceman or servicewoman to be recognized as a Quiet Warrior, celebrating the significant impact his or her commitment, selflessness and valor has on the community. In addition to announcing...

Forked River, NJ, Volunteer Fire Company Puts CAFS Pumper/Tanker in Service
Forked River Volunteer Fire Company, Lacey Township, NJ, has put in service a 2017 pumper/tanker with a CAF system.

NJ Firefighters Battle Massive Blaze Overnight
A building caught fire in Passaic and firefighters battled the flames throughout Sunday night.

Several Wildfires Moving Fast across Western US
Firefighters launched an aerial assault to save threatened homes in Highland, CA, this weekend.

Apparatus Parade Draws Crowds in MA Town
The parade hosted by the Swansea Fire Department was part of the town's 350th birthday celebration.

Teens Hailed for Saving Family from NY Fire
The young couple was driving in Chester in June and stopped to wake the family when they saw flames.

2016 National Run Survey: Part 2
For the 36th year, the career fire service takes to the pages of Firehouse Magazine to share and compare statistics about company and department levels, funding, staffing and pay.

Vanguard Safety Wear to Display MK-1 Gloves at Fire-Rescue International
Vanguard Safety Wear will have the structural firefighting glove, MK-1.

Eight People Found Dead in Tractor-Trailer in TX, 20 Hospitalized
Eight people were found dead in the container of a tractor-trailer parked at a Walmart in San Antonio on Sunday. It was smuggling venture gone wrong.

10-Alarm Blaze Destroys MA Apartment Complex
It could be days before a 10-alarm inferno that ravaged the construction site is fully extinguished.

PA Off-Duty Cop Gets Knock on House Fire with Extinguishers
Two Allentown residents were displaced after a kitchen fire damaged their apartment.

Two Women Killed, Man Critically Injured in CA Corvette Crash
An early-morning traffic collision in Irvine on Saturday left two women dead and a man critically injured.

Fire Damages PA Apartment Building, Displaces Several Residents
Several residents were displaced when a fire broke out in a Rochester Township apartment building. One person was hurt.

One Dead After Car Smashes Clear Through City Bus in MN
A bus passenger was killed when a car fleeing a hit-and-run accident smashed completely through a St. Paul transit bus.

FDNY Rescues Passengers From Disabled Seaplane in East River
Ten people were rescued from a disabled seaplane in the East River after the aircraft had trouble during takeoff.

Women Killed in MN Fire Are Identified
Two women diedin a house fire in rural Cass County. Responders say the house was fully involved when they arrived.

NY Arsonist Who Burned Out a Firefighter Gets 10 Years Jail Time
Matthew Jurado was convicted of starting a fire that burned out a North Tonawanda firefighter and his family.

Dominating the Pin-In
Theron Woody offers four steps that can help specialized extrication units better focus on patient care.

Caught on Video: Firefighter Melee Breaks out at NY Car Fire Scene
A New York car fire turned into a fist fight and lead to the temporary suspension of a 40-year department veteran.

Body of IL Battalion Chief Comes Home with Firefighter Honors
The Carpentersville Fire Department battalion chief died unexpectedly this week while on vacation. His remains have been returned to the Chicago area with firefighter honors.

Two Hurt When Propane Tankers Burn at PA Gas Co.
Two people were injured when propane tanker trucks caught fire at the Modern Gas Sales Inc., in Pittston Township.

CA Fire Depts Refuse to Provide Firefighters to Feds Because of Non-Payment
Three years ago, fire chiefs in Santa Cruz County decided not to provide firefighting for Forest Service wildfires because they didn't receive payment for volunteer firefighters helping to fight wildfires.

TX Fire Marshals Fired for Allegedly Forging PPE Inspection Forms
Grayson County's Fire Marshal Kevin Walton and Assistant Fire Marshal Kerry Price were both fired for forgery of a government document

MN Chief Quits Due to Department's 'Culture of Hostility'
Some say Brooklyn Park's fire chief's life has been made a "living hell" as a City Council member who is also an on-call firefighter, has micromanaged the chief's work since 2008.