Visitors Since
May 20, 2008

2018 Stats
Month
Fire
EMS
Jan
753
1452
Feb
551
1198
Mar
1127
1427
Apr
1266
750
May
709
1423
Jun
758
1338
Jul
751
1334
Aug
781
1408
Sep
745
1417
Oct
861
1363
Nov
704
1353
Dec
668
1431
2019 Stats
Month
Fire
EMS
Jan
758
1389
Feb
504
1336
Mar
576
1368
Apr
787
1339
May
824
1421
Jun
Jul
Aug
Sep
Oct
Nov
Dec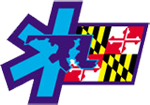 Hospital Status
MEIMSS Provider Login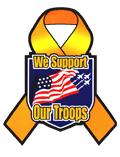 Volunteer EMS Crew Assists with Delivery of a Baby Boy!
By Coordinator/Public Information Officer William Smith
August 6, 2018
On Friday July 20, 2018 the Cobb Island VFD and EMS was alerted for a Pregnancy call. The EMS crew responded and arrived on scene thinking of a pregnancy transport, but within minutes of arrival this team witnessed a new life. Michelle handled her first EMS delivery like a real champion. This is a memory that EMS personnel will treasure, especially their "first".
Team members: Assistant EMS Chief Michelle Lawman, Edward Payne, Jr. (Sugarbear) and Carly Rodgers
Great Job Michelle, Carly and Sugarbear.
FireRescue1 Top Stories
11 Boston FFs hospitalized after Level 3 Hazmat response
Boston EMS said the 11 firefighters and one resident were taken to area hospitals as a precaution

DEA agent critically injured in crash with Ga. ambulance
The agent, who has not been identified, was taken to Grady Memorial Hospital in critical condition

Judge: SC firefighter fired over Facebook posts has valid discrimination claim
Former Columbia Fire Department Captain James "Jimmy" Morris was fired over making controversial Facebook posts about a 2016 Black Lives protest

Drone interrupts first responders during crash scene where medical helicopter was called
During the Flight for Life transport, with one helicopter on the ground and another approaching, first responders noticed a drone flying above them

Boy, 9, sets up lemonade stand to raise money for cancer in honor of late father
With the help of his community, Joey Geist, 9, set up 'Joey's Juices' as a fundraising effort to beat cancer to honor his firefighter father who died earlier this year

Retired NYC firefighter dies of 9/11-related cancer
Firefighter Kevin Nolan, 58, is the 199th person to pass away from Ground Zero-related sickness

Ohio workers' comp bill stripped of first responder PTSD coverage
A bid to save PTSD coverage for first responders fell one vote short in the conference committee

Fourth suit filed against the City of Bellingham, Wash. for medical training on deceased patient
The incident resulted in a scathing investigation, which revealed the fire department had been practicing medical techniques on dead bodies for at least 25 years

GOP Sen. Rand Paul slows bill to boost 9/11 victims fund
Sen. Rand Paul questioned the bill's 70-year time frame and said any new spending should be offset by corresponding cuts

SC fire station re-opens after Capt's. Facebook post firing
The captain's termination Monday prompted the closing the station after he posted Facebook threat against protesters