Visitors Since
May 20, 2008

2018 Stats
Month
Fire
EMS
Jan
753
1452
Feb
551
1198
Mar
1127
1427
Apr
1266
750
May
709
1423
Jun
758
1338
Jul
751
1334
Aug
781
1408
Sep
745
1417
Oct
861
1363
Nov
704
1353
Dec
668
1431
2019 Stats
Month
Fire
EMS
Jan
758
1389
Feb
504
1336
Mar
576
1368
Apr
787
1339
May
824
1421
Jun
Jul
Aug
Sep
Oct
Nov
Dec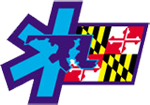 Hospital Status
MEIMSS Provider Login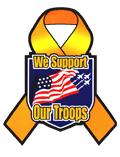 CCVFA Chaplain Joe Gardiner Sworn In as the SMVFA Chief Chaplain
By Coordinator/Public Information Officer William Smith
July 31, 2018
Last night at the monthly Southern Maryland Volunteer Fireman's Association meeting our very own Joe Gardiner was sworn in as the Head Chaplain of the SMVFA. The swearing in was conducted by Immediate Past President Dale Bowen. We are extremely proud of all your hard work!
Chris Thompson
July 31, 2018 at 1:20 PM
Congratulations Mr. Gardiner.
Dale Hupp
July 31, 2018 at 1:51 PM
Nice job, Joe! My best to you always. DRH.