Visitors Since
May 20, 2008

2016 Stats
Fire
EMS
Jan
679
1169
Feb
516
1178
Mar
692
1357
Apr
696
1227
May
592
1254
Jun
693
1175
Jul
705
1303
Aug
669
1319
Sep
713
1278
Oct
660
1265
Nov
692
1140
Dec
714
1354
Total
8021
15019
2017 Stats
Month
Fire
EMS
Jan
628
1311
Feb
Mar
Apr
May
Jun
Jul
Aug
Sep
Oct
Nov
Dec
Total
628
1311
2015 Stats
Fire
EMS
Jan
612
1218
Feb
703
1078
Mar
678
1238
Apr
712
1181
May
744
1311
Jun
785
1227
Jul
609
1292
Aug
752
1263
Sep
634
1221
Oct
736
1151
Nov
711
1144
Dec
626
1190
Total
8302
14514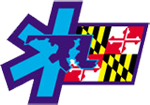 Hospital Status
MEIMSS Provider Login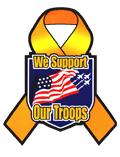 National Fire News
Health & Wellness: 5 Simple Nutrition Changes
Jason Brahm offers easy-to-follow steps for improve nutrition and overall health.

Tentative Settlement in PA Fire Dept. Bankruptcy Case
Conneaut Lake Volunteer Fire Dept. has $1.6 million in outstanding mortgage debt, interest and penalties and filed Chapter 11 bankruptcy in 2015.

CA Firefighter Saves Dog With Mouth-to-Snout CPR
A Santa Monica firefighter saved a lifeless dog from an apartment fire and resuscitated him after 20 minutes of mouth-to-snout rescue breathing and CPR.

Plane Crashes into GA House, Catches Fire
A Cessna Citation I aircraft went down in Cobb County and caught fire.

Firefighter Douse Fire on 68th Floor of Miami's Tallest Tower
Fire broke out in Brickell apartment tower that's still under construction. There were no injuries reported.

Arson Suspected in HIstoric MN Church Fire
A historic church that has long served as a landmark in Morrison County was destroyed by fire.

CA Fire Engine Hit by Car While Responding to Crash
Because the engine crew had to get to the initial crash site in Redwood Estates, it summoned the Subaru driver to follow them to that scene.

The Dangers of Single-Family Dwellings
John Tippett shares two techniques that any department can use to learn from LODDs to prevent future tragedies.

Tippett Jr. Named Interim Fire Chief in Charleston, SC


Residents Escape Wind-Fueled TX Fire
A four-alarm fire destroyed an eight-unit building in Irving.

Whitehouse Rescue Squad in NJ Gets Heavy Rescue
In Readington Township, NJ, the Whitehouse Rescue Squad placed into service a 2017 KME heavy rescue.

AL Firefighter Dies After Completing Shift
Demopolis Lt. Christopher Lane died after he returned home from a shift.

Firefighters Remember Fallen IA Colleague
"If I needed something done, and I wanted it done right, I went to Steve," Lt. Doug Neys said at the funeral.

Foul Odor Closes FL Dispatch Center
Two Broward County 911 workers were taken to the hospital because of a foul odor in the call center.

CA Fire District Stops Plan to Seize Land for Station
Residents have forced Menlo Park's fire district to halt plans to take land to build a new fire station.

Frantic 911 Calls Report Seriousness of KS Blaze
Call-takers received 69 calls, many of them frantic, reporting the Overland Park fire that spread to homes.

From Research to Real Life
Derek Alkonis offers strategies for implementing research findings into your departmental tactics.

IL Fire Dept. Gets OK for $252K Ambulance Purchase
The Maryville Board of Trustees unanimously approved an expenditure of $252,000 for the purchase of a 2017 ambulance.

Dozens Escape Houston Group Home Fire
A southwest Houston group home housing 29 people went up in flames early Thursday morning.

NH Fire Chief Puts Towns on Notice About Ambulance Service Limits
The Keene Fire Department might not be there someday to provide backup ambulance service to surrounding towns if things don't change.

Report: Pittsburgh FFs Need Training in Escaping Fires
The in-house review of a Wilkinsburg fire that injured seven says firefighters need more training in escaping fires.

Study Highlights Effects of Forearm and Head Cooling During Firefighting and Rehab
Susan Yeargin looks at cooling gastrointestinal temperatures, heart rate and thermal sensation.

CT House Fire Displaces Nine Residents
Nine people have been displaced after a house fire on Rowe Street in New Haven.

NY Firefighters Battle Furniture Store Fire
Firefighters worked to put out a fire that broke out at the Wood Grain furniture store in Cadyville.

Girl, 2, Dies in MD Attic Fire
A 2-year-old girl died in a house fire Wednesday afternoon in Taneytown.