Visitors Since
May 20, 2008

2016 Stats
Fire
EMS
Jan
679
1169
Feb
516
1178
Mar
692
1357
Apr
696
1227
May
592
1254
Jun
693
1175
Jul
705
1303
Aug
669
1319
Sep
713
1278
Oct
660
1265
Nov
692
1140
Dec
714
1354
Total
8021
15019
2017 Stats
Month
Fire
EMS
Jan
628
1311
Feb
Mar
Apr
May
Jun
Jul
Aug
Sep
Oct
Nov
Dec
Total
628
1311
2015 Stats
Fire
EMS
Jan
612
1218
Feb
703
1078
Mar
678
1238
Apr
712
1181
May
744
1311
Jun
785
1227
Jul
609
1292
Aug
752
1263
Sep
634
1221
Oct
736
1151
Nov
711
1144
Dec
626
1190
Total
8302
14514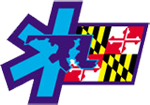 Hospital Status
MEIMSS Provider Login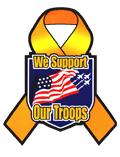 National Fire News
Hazmat Studies: Naval Air Station Corpus Christi, TX
Robert Burke reports on Naval Air Station Corpus Christi, TX, which protects the largest helicopter repair facility in the world.

Burning Crosses Found During Fires at Vacant NY Homes
Crosses were found burned at two of three fires set Wednesday night in Syracuse.

Fire at China Hotel Leaves 10 Dead
Seven people perished inside the HNA Platinum Mix Hotel in Nanchang and three died at the hospital.

Fire Destroys Two TX Businesses; Damaged a Third
The fire started at a wood pallet supplier and auto repair shop in Balch Springs and the fire could be seen for miles.

CA Divers Pull Victim from Slough
"There are so many entanglement hazards and it's zero visibility," Stockton Battalion Chief Lane Heal said. "It's incredibly toxic water with biological hazards."

Fire PIO: Just Who Is the Media?
Tim Szymanski explains why it's key to adjust your approach to respect all forms of media, even nontraditional outlets.

NC Parents Talk About Firefighter-Son's Death
Linay and Mike Sheltra talking about losing their only son, Richard, who died fighting a business fire last year.

Owner Charged in NY Diner Fire
Castile Diner owner arraigned on third-degree arson charge.

IL Ambulance Driver Injured in Crash
The Morris Fire Protection and Ambulance driver and passenger were treated for non-life threatening injuries.

CA Dept. Partners with Drone Maker
Menlo Park Fire Protection District wants to be the leader in using drones for emergency operations.

CA Chief, City Manager Involved in Video Controversy
San Luis Obispo hires law firm to investigate video that "sexually objectified" city firefighters.

Fallen OK Firefighter Remembered
Leach's fire chief called Michael Russell a "cowboy's cowboy" who loved working on his ranch.

Cylinder Explosion Kills Two Firefighters in India
Two other firefighters were injured when a cylinder exploded at the Delhi restaurant.

PA, Apt. Fire Kills a Woman, Displaces Many
The cause of a Lancaster County fire that killed a woman is under investigation.

Dog Reunites with VA Firefighters Who Saved Her


Fire Service Technology: The Future of Connected Vehicle Technology
Charles Werner shares that vehicle connectivity has the power to reduce the number of vehicle accidents and secondary struck-by incidents.

Committee Explores Plans for Municipal Fire Dept. in ME
The Fire and Rescue Planning Committee is looking at hiring firefighters to assist struggling volunteer fire departments.

Teen Killed in PA Trench Collapse
The 18-year-old buried by tons of soil while helping his father install a septic system in South Huntingdon.

Investigators Unable to Determine Cause of SC Blaze
Midway Fire Rescue Fire Chief Doug Eggiman said the cause of the fire that destroyed two homes will listed as undetermined.

Dewberry to Design FL Fire Rescue Training Facility
Dewberry has been selected to conduct a conceptual site plan and design for a fire rescue training facility in Gilbert Park in Osceola County.

TX Union President Punished by Chief for Records Violation
Austin's chief banned union president Bob Nicks from representing other firefighters at disciplinary hearings.

NJ City Settles Suit with Driver in Apparatus Crash
The woman alleged that she suffered severe and permanent injuries when a Paterson apparatus struck her car.

Insurance Changes May Hurt VA Fire Dept.'s Ambulance Service
New billing practices may push Hampton residents to look elsewhere for help.

IN Fire Dept. Upgrades Technology
Washington fire and police departments will benefit from recently released E-911 funds.

MO Firefighters Battle House Fire
Kansas City firefighters are looking into what caused a fire at a vacant home near 56th Street and Highland Avenue.